Smart Energy and Security
Submitted by Knowledge on Mon, 05/19/2014 - 08:22
English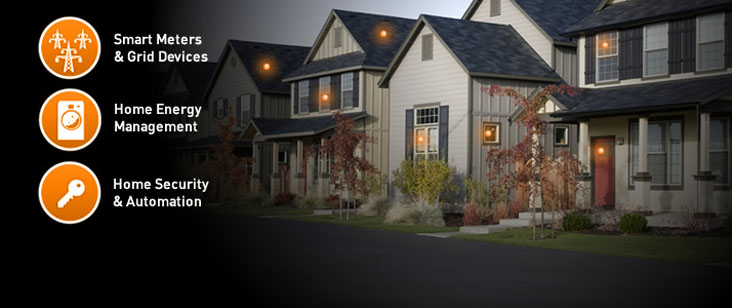 The same advanced communications and computing platforms powering billions of portable devices is now available to enable utilities to reliably, securely and cost-effectively deploy smarter grids and reach smarter homes. At the heart of all this, is embedded chipset technology from Qualcomm that provides:
        Cellular connectivity – Ubiquitous consumer coverage*, high bandwidth and real-time communications of 3G and LTE cellular networks enable critical smart grid functionality such as advanced smart metering, demand response, distribution automation, quick over-the-air firmware updates and outage management.
        Home area connectivity – When used in and around the Home Area Network, HomePlug GreenPHY and low energy Wi-Fi provide unsurpassed whole home coverage, performance and reliability in an energy efficient manner.
Established technology footprint, scale and maturity (3B+ WiFi & 100M HomePlug endpoints)
Wi-Fi and HomePlug are based on the same IEEE networking model, which allows for seamless connectivity without translation.
Combining the flexibility of Wi-Fi and ubiquity of powerline provides unsurpassed coverage throughout the Home Area Network. When used in the Home Area Network the combination of Wi-Fi and HomePlug Green PHY provide an unsurpassed whole home coverage.
High bandwidth (Mbps), IP-based connectivity enables state-of-the-art security protocols and quick software updates against cyber-threats.